Donate devices today to ensure equitable access to virtual learning during COVID-19
The Greater Phoenix Chamber Foundation has partnered with Data Doctors, Cox Communications, Arizona Students Recycling Used Technology (AZ StRUT), School Connect AZ, the Office of Maricopa County School Superintendent, and Lyft to provide critical laptop access to our K-12 students. We are asking community members and businesses to donate laptops that are no longer needed to be refurbished and provided to students who do not have devices at home. This laptop drive, alongside Cox's commitment to equip homes with wireless internet, will empower students to participate in virtual learning.
Donating is simple and risk-free!
Simply drop off any laptop(s), Chromebook(s), netbook(s), iPads, and charger(s) at one of Data Doctors' 17 Valley locations: https://www.datadoctors.com/locations/
Data Doctors will wipe your hard drive and refurbish the laptop. If you would prefer to keep your hard drive and donate just the laptop, that is fine, too.
The laptop will be distributed to a student in need. Your donation will change the trajectory of that student's educational journey!
To keep you and their employees safe, Data Doctors has developed a curbside, contactless delivery process for drop-off. Simply call the location you will be dropping the laptop off at and they will arrange a time for you to leave it outside the store's door.
Types of Laptops Accepted
Data Doctors will accept any working or non-working laptops, Chromebooks, netbooks, and chargers
Working laptops will receive a secure hard-drive wipe so that no personal information will be left
Non-working laptops can still be used for parts and are welcomed as donations
Anything that does not function and cannot be repurposed will be responsibly recycled
FAQ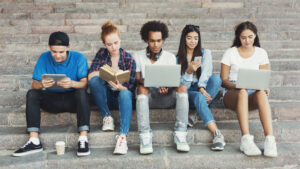 Can I leave my house to donate laptops?
Yes, under Governor Ducey's March 30, 2020, Stay-at-Home Executive Order, you may leave your home "for employment, to volunteer, or participate in essential functions."
Need help donating your laptop?
We've got the solution!  The Foundation is partnering with Lyft's LyftUp program. If you are interested in donating a laptop,  please contact Kathy Chance at kchance@phoenixchamber.com for more information on how to use Lyft to bring your Laptop to Data Doctors at no cost to you.
Need Wireless Internet?
Through their Connect 2 Compete initiative, Cox Communications is offering two free months of wireless internet to economically challenged students, all equipment included! Please see the bilingual flyer here to learn more.
Don't have a laptop to donate, but still want to contribute?
School Connect AZ is purchasing laptops to distribute to students in need. If you'd like to donate money to go towards the cost of buying devices, please donate here.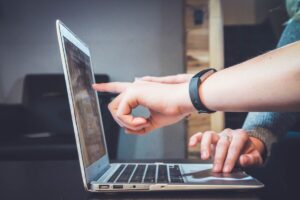 Why is a laptop drive needed?
On March 30, 2020, Governor Ducey and Superintendent of Public Instruction, Kathy Hoffman, announced that in an abundance of precaution against COVID-19, all Arizona schools will be closed for the remainder of the school year. During this period, where schools are unable to teach in-person, virtual learning is intended to still take place amongst the hundreds of thousands of students across the state; yet, many students do not have access to a laptop to partake in virtual instruction. This access gap perpetuates inequity for underrepresented populations. Our goal is to ensure all students have access to the tools they need to continue to learn, challenge their minds, and (for our seniors) seek postsecondary opportunities.
Are you a parent or teacher seeking help?   
PARENTS: If you require devices for your children/K-12 students, please ask your student's teacher to follow the steps below to connect to Maricopa County School Superintendent Steve Watson's office. Superintendent Watson and his staff are coordinating individual requests for equipment directly and providing many other resources for teachers transitioning to an environment of online instruction.
TEACHERS: If you require a device for one or more of your students who otherwise don't have necessary resources:
Visit forum.schoolsup.org and view the topic "Do you have a K-12 student in Maricopa County who needs a device to connect and learn?"
Follow the instructions there to link to the request form to be placed in the queue for a device. Placements of donated equipment will be made as items become available through the STEM Resource Center and the Community Laptop Drive.
Schools that Need Laptops
We are piloting this donation program with Phoenix Union High School District for the first 100 devices. After the pilot, we will expand the program to include other school districts whose students are in need. If you are a district interested in participating, please complete the form below.  We will contact you once we are ready to disperse the laptops to your district.
The Foundation does not have the infrastructure to support individual parent or teacher inquiries. All requests must be submitted by district leaders. Any requests not submitted by district leaders will not be considered.
Questions? If you are a business that requires pick-up for bulk laptop donations or if you have any questions, please contact Kathy Chance, Executive Assistant to the President/CEO, at kchance@phoenixchamber.com or 602.402.7323.