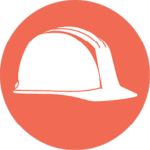 By December 2024, Arizona will have more than 275,000 construction jobs to fill. 41% of the current construction workforce will retire by 2031. This struggle to find qualified employees has significant economic consequences for not only construction firms but their customers and vendors as well. Talent gaps delay construction projects, meaning slower economic growth for Arizona.
In order to effectively attract and retain new talent, we need to change the conversation and show the next generation that construction has real career pathways to success and fulfillment.
Since its launch in October 2019, the BYF Arizona campaign has been in front of 34K students, is averaging 400 daily visits to its BYFAZ.org website, and has received over 10K interest forms.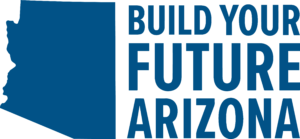 What's happening to our talent?
53% Increase in the Average Job Opening Rate
From 2020 to 2023, the average job opening rate for the construction industry increased from 3.0 to 4.6 (meaning there are nearly 5 jobs open for every 100 positions), which is a 53% increase in the average job opening rate according to Buildertrend.
276,000 vacant positions
Projections show that vacant positions in construction will exceed 276,000 by 2024, according to Construction Labor Market Analyzer June 2023.
Build Your Future's Mission
To create a sustainable skilled craft workforce by raising awareness about high-paying construction careers and training opportunities and mapping career paths to employment in these high-demand occupations.
Testimonials
Mike Bontrager, President, Alston Construction
Steering Committee Fundraising Chair
"BYF Arizona will lead the way in educating people on how rewarding it is to be a craft professional and restore respect and pride to those wearing hard hats and building Arizona."
Marcia Veidmark, President, SSC Underground
Steering Committee
"We need new tradespeople to enter the industry and begin learning now. That's why we've invested in BYF Arizona."
Industry association? Become a partner today!

Contact our Workforce team with questions or to get involved in BYF Arizona!
Paul Sanders | Workforce Development Manager | info@byfarizona.org