In Arizona, there are more than 10,000 vacant construction industry positions. In a 2016 HomeAdvisor survey, 93% of industry respondents said the labor shortage is preventing their businesses from growing over the next year. This struggle to find qualified employees has real economic consequences for not only construction firms, but their customers and vendors as well. Talent gaps delay construction projects, meaning slower economic growth for Arizona.
It's time to attract the talent that's going to help build Arizona's future.
The Construction Workforce Collaborative—including commercial and residential contractors and
subcontractors— focuses on attracting opportunity youth, women, veterans and other individuals to launch a career with growth potential and opportunities to earn while they learn.
Led by industry, the Greater Phoenix Chamber Foundation developed a three-pronged approach to strengthen the construction workforce pipeline:
Current Focus: Career Awareness Campaign
In order to effectively attract and retain new talent, it's time to change the conversation and show people that construction and craft professions are successful career pathways. By working with industry leaders, the Foundation is developing a career awareness campaign around the craft professions to illustrate the wealth of diverse career pathways in construction.
When: Pending investments from industry leaders, the Foundation will launch a campaign in early 2019.
How: Launch a marketing campaign that tells a story of dedicated, hard-working individuals building a life for themselves while also contributing to their local economy.
Testimonials
We are building Arizona's underground infrastructure
– Marcia Veidmark, SSC Underground
I am building an innovative team to pioneer the revolution of residential construction."
– Rich Gallagher, Erickson Companies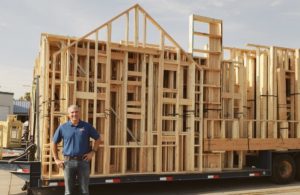 Partners

Have questions or would like to get involved in one of the Chamber's Workforce Collaboratives?
Contact a workforce development manager:
602.495.2195 | workforce@phoenixchamber.com