Launching in April 2019!
What is TPM™?
TPM is a demand-driven, employer-led approach to closing the skills gap.  Utilizing supply chain management principles, employers play an expanded leadership role as "end-customers" of education and workforce partnerships.  The TPM framework is composed of six strategies that, when implemented in a particular sequence, make for a talent supply chain approach. Each strategy is designed to build off one another and support employers in developing a more data- and performance driven approach to improving education and workforce partnerships.
What is the TPM Academy™?
An in-person training for state and local chambers, business associations, economic development agency leaders, and employers, to learn to drive partnerships with education and training providers based on industry need. The U.S. Chamber of Commerce Foundation worked with a board of advisors to develop a training curriculum designed to walk business-led organizations through the process of implementing TPM principles. The curriculum begins with TPM orientation, gathering appropriate stakeholders and generating buy-in for the process, and runs through six TPM strategies, concluding with post-implementation continuous improvement. Learn more at TheTalentSupplyChain.org
About the TPM Upskill Academy of Arizona
In April of 2019, the first ever TPM Upskill Academy will be launched in Arizona. The Academy will prepare up to 30 individuals committed to applying the TPM curriculum, and launching successful and sustainable workforce collaboratives.
Participating individuals agree to:
Attend Introduction to TPM session and Informational Webinar prior to program start
Actively participate in four webinars and three in-person, two-day workshops.
Be responsive to Foundation staff calls and requests.
Work with other chambers and education and training partners to develop solutions to better prepare talent.
Be willing to share best practices in order to strengthen the workforce ecosystem for Arizona.
Benefits of participating in the Upskill Academy:
Join the National Learning Network (NLN), comprised of close to 200 TPM Academy graduates across 22 states.
Gain the knowledge, skills, and abilities to implement talent supply chain solutions with your members and stakeholders.
Access to the U.S. Chamber of Commerce Foundation TPM web tool, which activates the six TPM strategies to streamline data collection and visualization for employer partners.
TPM at Work
The Greater Phoenix Chamber Foundation utilizes the TPM principles and process within each workforce collaborative. The most notable application of TPM was with the Cybersecurity Workforce Collaborative. This collaborative identified a significant disconnect between employers and education and training providers. At the first meeting, 40 employers identified multiple job titles with vastly different job descriptions, all serving in a very similar role. This lack of standardization made it extremely difficult for education and training providers to meet business' needs. Utilizing the TPM approach, the companies agreed to a level of standardization in job titles and descriptions. This led to a joint curriculum review with one of the top education providers to better align the curriculum with employer's needs. Through this TPM process, providers were able to understand the needs of employers and adjusted their curriculum to prepare a more qualified workforce.
Where can I learn more?
Introduction to Talent Pipeline Management™ (TPM) – Tuesday, March 12, 2019 from 1 – 4 p.m.
TPM Upskill Academy of Arizona Informational Webinar – Friday, March 15, 2019 10 – 11 a.m.
TPM Upskill Academy Dates
| | |
| --- | --- |
| Introduction to TPM | Tuesday 3/12/19 1 – 4 p.m. |
|  TPM Upskill Informational Webinar | Friday, 3/15/19 10 – 11 a.m. |
| Webinar 1 (Pre-Academy) | Tuesday, 4/9/19 11 a.m. – 12:30 p.m. |
| Academy Meeting 1 (Day 1) | Monday, 4/22/19 10 a.m. – 5 p.m. |
| Academy Meeting 1 (Day 2) | Tuesday, 4/23/19 8:30 a.m. – 3 p.m. |
| Webinar 2 | Thursday, 6/6/19 11 a.m. – 12:30 p.m. |
| Academy Meeting 2 (Day 1) | Thursday, 6/27/19 10 a.m. – 5 p.m. |
| Academy Meeting 2 (Day 2) | Friday, 6/28/19 8:30 a.m. – 3 p.m. |
| Webinar 3 | Tuesday, 9/10/19 11 a.m. – 12:30 p.m. |
| Academy Meeting 3 (Day 1) | Tuesday, 10/1/19 10 a.m. – 5 p.m. |
| Academy Meeting 3 (Day 2) | Wednesday 10/2/19 8:30 a.m. – 3 p.m. |
| Webinar 4 | Tuesday, 11/5/19 11 a.m. – 12:30 p.m. |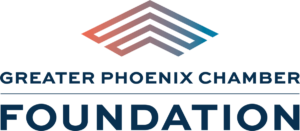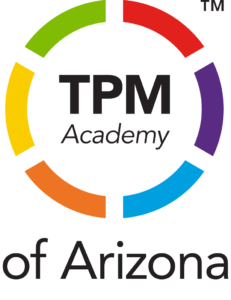 Applications will be available starting on March 6, 2019, and must be submitted by March 27, 2019.  Applicants will be selected and informed of participation by April 3, 2019.
Interested in participating or have questions?  Please fill out the form below or contact Brittany Holmes at bholmes@phoenixchamber.com or 602-495-6478.