The workforce collaboratives were conceptualized through the Industry Leadership Councils of Phoenix Forward >>, the Greater Phoenix Chamber of Commerce's economic development initiative. The work of the collaboratives is executed through the Greater Phoenix Chamber Foundation.
WORKFORCE COLLABORATIVES
Compliance and Risk Management
Construction
Cybersecurity
Financial Services
Health Care: Hospitals
WHY: BUSINESSES NEED TALENT
The demand for industry-specific training has outpaced the Phoenix Forward sectors. The Greater Phoenix Chamber Foundation oversees five workforce collaboratives that better align employer needs with education and training provider outcomes. The collaboratives work together to address talent shortages in the Valley and develop action plans to address these issues.
THE HOW:
The workforce collaboratives accomplish their goals by conducting demand analysis (includes the identification of related core competencies); identifying supply trends; conducting provider assessments; connecting industry and training providers and promoting high-quality career pathways.
RESULTS:
Jobs. Growth. Opportunity.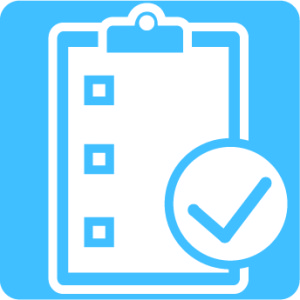 Compliance and Risk Management
These cross-industry positions are in high demand across the region. This collaborative consists of a group of professionals in the health care, banking, finance, advanced business services, and other industries who are working with education providers to enhance the talent pipeline for compliance and risk management careers. The team has identified key entry points into the profession, those just entering the workforce at the junior or associate level and industry professionals who are transitioning from practice into compliance or risk.
The collaborative identified the lack of awareness job seekers have for these great careers. There was a need to develop a cohesive website to highlight careers, educational opportunities and job postings in compliance and risk management. With the help of the Arizona Ethics and Compliance Council (AECC) and Arizona Insurance Institute (AII), the collaborative developed AZComplianceRiskTalent.com to serve as a hub for this information to attract more job seekers into these careers.
Strategic objectives:
• Develop a certificate program for employees transitioning to a career in compliance or risk management
• Launch a marketing and branding campaign to highlight AZComplianceRiskTalent.com
• Develop a continuum of workplace experiences in various industries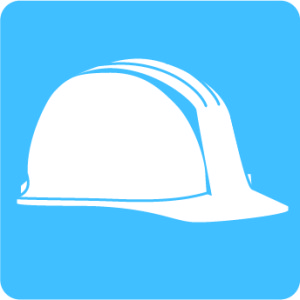 Construction
The lack of a skilled-labor workforce in the Greater Phoenix region is not only slowing down our construction companies from prospering, it is also hindering the regional economy from flourishing to its full potential compared to other regional markets. The group has developed a career pathway and identified pain points at the pre-specialty and supervisory levels.
The collaborative has partnered with the Arizona Builder's Alliance (ABA), the American Subcontractors Association of Arizona (ASA) and other community organizations to develop a cohesive plan of action to attract more talent into these skilled-trades and excellent career options. The collaborative is working side-by-side with the Construction Advisory Council to develop a marketing and branding campaign to attract students into these careers.
Strategic objectives:
• Identify gaps in the training process and other challenges contributing to the lack of talent
• Utilize the U.S. Chamber of Commerce Foundation's (USCCF) Talent Pipeline Management software to collect supply and demand data of the workforce
• Launch a unified marketing and branding campaign to highlight skilled trades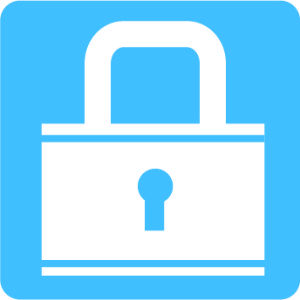 Cybersecurity
With a booming tech sector and a rapidly growing need for a more robust IT workforce throughout all industries, there are thousands of open positions in cybersecurity across the region. The collaborative is made up of a wide variety of companies that have cybersecurity as a component of their business, but not as their core business function. The group consists of industry professionals, educators and training partners working to address talent shortages for security analysts at the junior, mid and senior levels.
Security clearances for these types of roles make it difficult for employers to offer workplace experiences to job seekers, limiting the amount of exposure these companies are able to provide to job seekers. The Cybersecurity Workforce Collaborative has partnered with members of the Arizona Technology Council (AZTC) to develop a continuum of workplace experiences and share best practices to expand these opportunities. The collaborative is currently leading the charge on a curriculum review of a local cybersecurity program that is national certified as a Center of Academic Excellence (CAE) to ensure it is producing talent that meets industry needs with hopes to expand this program across the region.
Strategic objectives:
• Develop a website and marketing campaign to promote cybersecurity careers
• Align and expand education and training to meet industry needs
• Make recommendations for job seekers to gain hands-on experience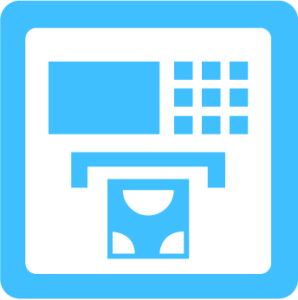 Financial Services
This collaborative was launched to address critical shortages for entry level financial advisors and financial analysts. One of the opportunities identified during the preliminary assessment is to better prepare individuals to pass the necessary exams and provide screenings to individuals to assess their skills at the front end.
In partnership with Arizona@Work and the City of Phoenix, the Financial Services Workforce Collaborative is developing a training program utilizing Workforce Innovation and Opportunity Act (WIOA) funding to take the training out of the employer's hands and attract those in our region who may have not ever considered a career in financial services.
Strategic objectives:
• Develop a financial services test preparation and hiring event process to reduce training costs for employers
• Launch a marketing and branding strategy to promote opportunities in financial services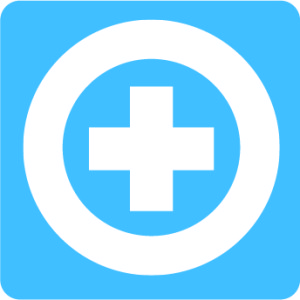 Health Care: Hospitals
A Becker's Hospital Review 2017 study states "Arizona will have the largest nurse shortage, with 28,100 fewer registered nurses than necessary" by 2025. The Health Care Workforce Collaborative is currently focusing on addressing workforce shortages for our regional hospital systems; with hopes to expand our efforts to help the many different other aspects of the health care industry in the future. Health care has been a driving factor for Greater Phoenix job growth in recent years, and the region has the potential to become a national health care hub. Workforce shortages in health care need to be addressed to make this happen.
HR representatives and talent acquisition managers of the region's largest hospital systems work with the Maricopa Community Colleges District (MCCD) and other community partners to not only address the nursing shortage, but how we can increase the workplace experiences for our nurses in a variety of specialty areas. The s is also working to address the lack of surgical technicians with greater clinical experience in a specialty setting.
Strategic objectives:
• Develop and reinvent a transition to practice simulation center model to increase the number of nurses and surgical techs with specialty training experiences
• Identify current remediation efforts and additional strategies to address skill gaps
How to get Involved:
GPCF is searching for hiring managers and HR professionals who are directly engaged in each of these industries, along with educators, training practitioners and community partners, who are specifically focused on the above professions to participate in ongoing strategy development and execution.
Have questions or would like to get involved in one of the Chamber's Workforce Collaboratives?
Contact Katelyn Harris-Lange, Workforce Development Program Coordinator:
602.495.2199 | klange@phoenixchamber.com