MEET EMPLOYERS WHO LEAD THE WAY IN WELLNESS
WorkWell provides a way for companies to share best practices and recognizes those companies that are leading the way! From small companies to large, WorkWell is an inventive way to learn from others and generate ideas about the variety of ways to offer wellness programs, ranging from incentives for healthy living to gyms and fitness programs at the workplace.
HOW DOES MY COMPANY PARTICIPATE IN WORKWELL?
Send a representative from your company (at no cost) who is involved in human resources, employee retention, attraction or health & wellness to at least three of the four quarterly forums each year. Anyone interested in promoting wellness within their organization is welcome!
WHEN IS THE NEXT MEETING?
WorkWELL: Getting leadership buy-in to create a culture of health.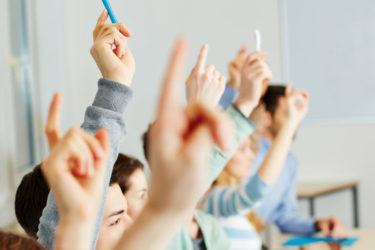 Date: Wednesday, December 12, 2018
Time: 7:30 – 8 a.m. Registration and breakfast
8 – 9:30 a.m. Program
Location: Phoenix Children's Hospital
Melvin E. Cohen Building
1919 E. Thomas Rd.
Phoenix, AZ 85016
Parking Information: Free parking is available in the visitor lot.
With employees spending an average of 7.6 hours a day at work, employers have the opportunity to promote practices that can significantly increase the overall health and wellness of their employees. The December WorkWELL Quarterly Forum will highlight the motivating factors that can impact positive lifestyle choices of employees, leading to increased wellbeing and on-the-job productivity. The forum will be led by special guest presenter, Tanya Wheeless, Founder and CEO of Happy Grace.
Tanya has been named one of "Twenty Women Who Will Change the Way We Live, Work and Play by the Year 2020" by Arizona Woman Magazine. Tanya is no stranger to stress and juggling responsibilities. After years as a practicing attorney, CEO, and then senior executive with the Phoenix Suns, she finally cracked the code to living boldly and feeling fabulous with less stress. Tanya will lead the discussion on engaging employees to become the best versions of themselves, both in the office and in their communities.
WORKWELL IS FOR EVERYONE!
Contact a Wellness AtoZ representative at info@wellnessatoz.com if your company would like to speak at or host an upcoming WorkWell quarterly forum.