Get your initial certification!
WHAT IS THE FINANCIAL INDUSTRY TRAINING?
The Financial Industry Training (FIT) is a month-long program to prepare individuals to enter a career in Financial Services. FIT participants receive training for the initial licensing exam, the Securities Industry Essentials, as well as connections to top industry employers.
WHAT IS THE SECURITIES INDUSTRY ESSENTIALS EXAM?
The Securities Industry Essentials (SIE) is a new, entry level exam required by the Financial Industry Regulatory Authority (FINRA) for individuals who are interested in a career in Financial Services.  This exam was designed to examine a candidate's knowledge of fundamental securities related information including types of products and their risks, regulatory agencies, the structure of markets, and prohibited practices.  The SIE exam is for any adults looking to demonstrate basic industry knowledge to potential employers.
WHAT CAREERS COULD I GET FIT FOR?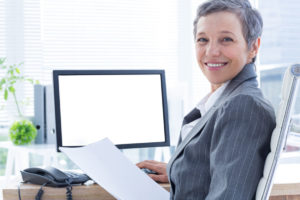 Personal Banker
Client Relationship Associate
Financial Advisor in Training
Financial Services Professional
Relationship Specialist
Participant Services Associate
WHAT DO FIT PARTICIPANTS RECEIVE?
Web-based training
Weekly study sessions are available with an instructor through Maricopa Corporate College
In-Person study sessions for course review
Face-to-Face networking with top industry employers
Guidance and support toward successful program completion
Resources for resume and interview preparation
AM I ELIGIBLE?
Participants of the FIT program must be 18 years or older, have a high school diploma or GED, have basic computer skills and access to the internet, be fluent in written and spoken English, and be authorized to work in the US.  Participants should be confident in their ability to pass a background check and be in good financial standing.
WHAT SKILLS ARE EMPLOYERS LOOKING FOR?
Professional communication and approach to problem solving
Relationship management and ability to commit to long-term clients
Driven to perform and meet established goals
Able to listen, understand, and provide confident feedback
Passion for quality client service
WHAT IS THE PROGRAM COST?
Program cost varies dependent upon eligibility for Workforce Innovation Opportunity Act (WIOA) funding.  WIOA is a federal grant administered by the Arizona@Work office.  Contact Arizona@Work directly for more information on their funding for Vocational Training programs.
INTERESTED IN PARTICIPATING?
Please register for our next Open House event, or complete the interest form below to connect with a Workforce Development Manager.
Resources
Thank You Collaborative Investors!

Thank You Collaborative Partners!